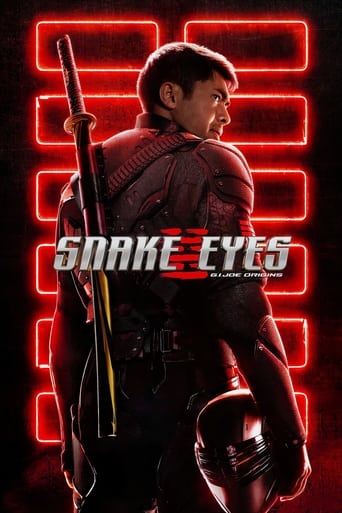 Snake Eyes: G.I. Joe Origins (2021)
After saving the life of their heir apparent, tenacious loner Snake Eyes is welcomed into an ancient Japanese clan called the Arashikage where he is taught the ways of the ninja warrior. But, when secrets from his past are revealed, Snake Eyes' honor and allegiance will be tested – even if that means losing the trust of those closest to him.
...
Watch Trailer
Cast
Similar titles
Reviews
I like the storyline of this show,it attract me so much
More
Yawn. Poorly Filmed Snooze Fest.
More
There is, somehow, an interesting story here, as well as some good acting. There are also some good scenes
More
It's simply great fun, a winsome film and an occasionally over-the-top luxury fantasy that never flags.
More