Watch Crazy Rich Asians For Free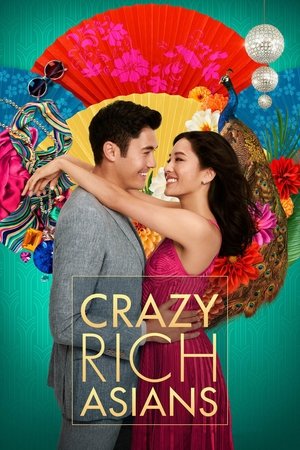 An American-born Chinese economics professor accompanies her boyfriend to Singapore for his best friend's wedding, only to get thrust into the lives of Asia's rich and famous.
... more
The film creates a perfect balance between action and depth of basic needs, in the midst of an infertile atmosphere.
More
The film never slows down or bores, plunging from one harrowing sequence to the next.
More
Like the great film, it's made with a great deal of visible affection both in front of and behind the camera.
More
This movie had the perfect combination of romance and comedy. The underlying theme is what any and every person can relate to. There were moments of laughter, tears, and empathy. The all-Asian cast was wonderful and have changed this Hollywood forever. I recommend going to see this movie and going to see it again.
More
Good time at this movie. It's nice to see a new focus and not more of the same faces.
More
CRAZY RICH ASIANS is an enjoyable, fish out of water tale for the hopeless romantic. The leads, Constance Wu & Henry Golding, have good chemistry & make a believably cute couple. The jokes are funny, but few real belly laughs. This movie's strengths are its fun music and gorgeous locales. Mandarin covers of Popular songs, like Madonna's Material Girl & Coldplay's Yellow, provide a playful soundtrack, while simultaneously reminding you how far from Kansas you've traveled. From Hong Kong, to Malaysia, to Singapore, Crazy Rich Asians gives you a Crazy Rich tour of Asia's prettiest locations, and utmost decadence. You'll leave feeling entertained, yet wishing you'd applied yourself more in college. Stay for the Mid-Credits scene. I give this rom-com an "I Chu Chu Chuse You" rating #CrazyRichAsians #RatedPG13 #GioseesMovies
More
A fun, delightful time at the movies with some hilarious turns by comedy veterans Ken Jeong and Awkwafina, and heartfelt performances by everyone. The standout is Constance Wu from "Fresh Off the Boat", great to see her in a different role. Highly recommended!
More