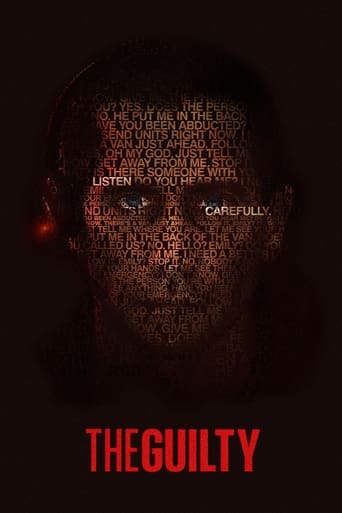 The Guilty (2021)
A demoted police officer assigned to a call dispatch desk is conflicted when he receives an emergency phone call from a kidnapped woman.
...
Watch Trailer
Cast
Similar titles
Reviews
Good story, Not enough for a whole film
More
It's the kind of movie you'll want to see a second time with someone who hasn't seen it yet, to remember what it was like to watch it for the first time.
More
The film may be flawed, but its message is not.
More