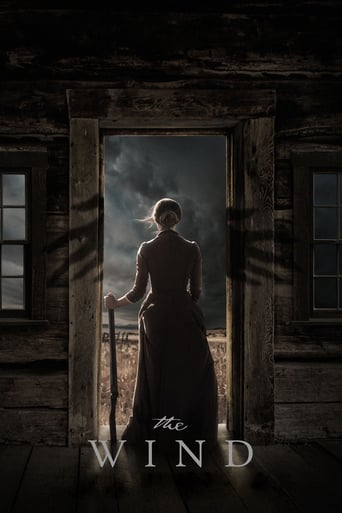 AD:This title is currently not available on Prime Video
The Wind (2019)
AD:This title is currently not available on Prime Video
A supernatural thriller set in the Western frontier of the late 1800s, The Wind stars Caitlin Gerard as a plains-woman driven mad by the harshness and isolation of the untamed land.
...
Watch Trailer
Show More
Cast
Similar titles
Reviews
Let me be very fair here, this is not the best movie in my opinion. But, this movie is fun, it has purpose and is very enjoyable to watch.
More
The film may be flawed, but its message is not.
More
Watching it is like watching the spectacle of a class clown at their best: you laugh at their jokes, instigate their defiance, and "ooooh" when they get in trouble.
More
It's simply great fun, a winsome film and an occasionally over-the-top luxury fantasy that never flags.
More