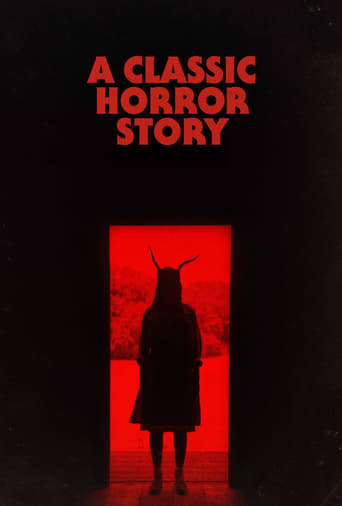 A Classic Horror Story (2021)
Five carpoolers travel in a motorhome to reach a common destination. Night falls, and to avoid a dead animal carcass, they crash into a tree. When they come to their senses, they find themselves in the middle of nowhere. The road they were traveling on has disappeared and there is only a dense, impenetrable forest and a wooden house in the middle of a clearing, which they discover is the home of a spine-chilling cult.
...
Watch Trailer
Cast
Similar titles
Reviews
It's a feast for the eyes. But what really makes this dramedy work is the acting.
More
The acting is good, and the firecracker script has some excellent ideas.
More
All of these films share one commonality, that being a kind of emotional center that humanizes a cast of monsters.
More
An old-fashioned movie made with new-fashioned finesse.
More