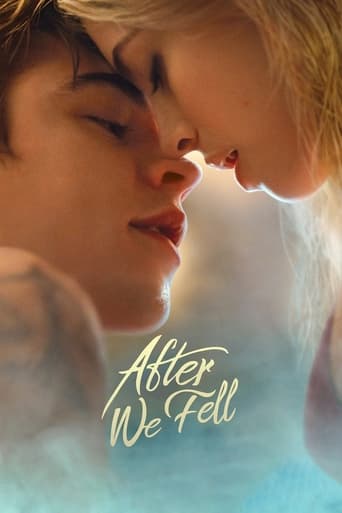 After We Fell (2021)
Just as Tessa's life begins to become unglued, nothing is what she thought it would be. Not her friends nor her family. The only person that she should be able to rely on is Hardin, who is furious when he discovers the massive secret that she's been keeping. Before Tessa makes the biggest decision of her life, everything changes because of revelations about her family.
...
Watch Trailer
Cast
Similar titles
Reviews
I like movies that are aware of what they are selling... without [any] greater aspirations than to make people laugh and that's it.
More
I cannot think of one single thing that I would change about this film. The acting is incomparable, the directing deft, and the writing poignantly brilliant.
More
The joyful confection is coated in a sparkly gloss, bright enough to gleam from the darkest, most cynical corners.
More
The best films of this genre always show a path and provide a takeaway for being a better person.
More