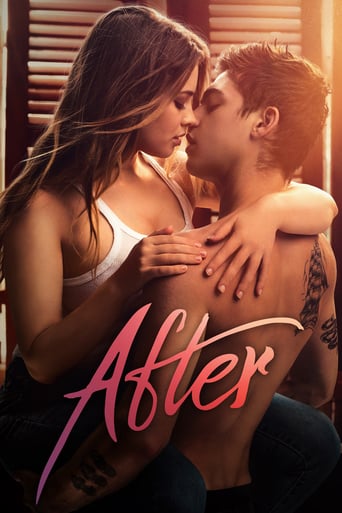 After (2019)
Tessa Young is a dedicated student, dutiful daughter and loyal girlfriend to her high school sweetheart. Entering her first semester of college, Tessa's guarded world opens up when she meets Hardin Scott, a mysterious and brooding rebel who makes her question all she thought she knew about herself -- and what she wants out of life.
...
Watch Trailer
Cast
Similar titles
Reviews
Thanks for the memories!
More
Did you people see the same film I saw?
More
Am i the only one who thinks........Average?
More
This is one of the best movies I've seen in a very long time. You have to go and see this on the big screen.
More