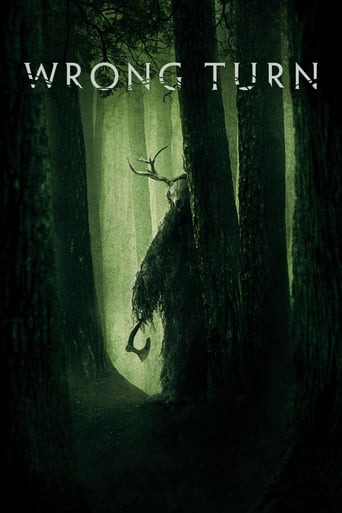 Wrong Turn (2021)
Jen and a group of friends set out to hike the Appalachian Trail. Despite warnings to stick to the trail, the hikers stray off course—and cross into land inhabited by The Foundation, a hidden community of mountain dwellers who use deadly means to protect their way of life. Suddenly under siege, Jen and her friends seem headed to the point of no return— unless Jen's father can reach them in time.
...
Watch Trailer
Cast
Similar titles
Reviews
People are voting emotionally.
More
Good movie but grossly overrated
More
Good concept, poorly executed.
More
Exactly the movie you think it is, but not the movie you want it to be.
More