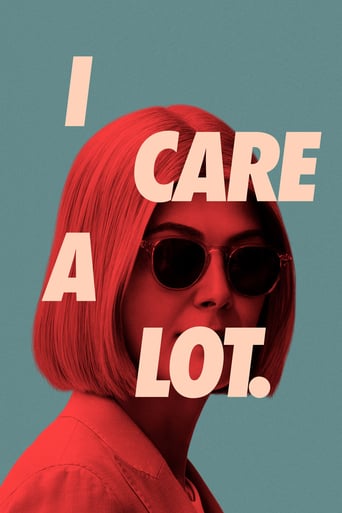 I Care a Lot (2021)
A court-appointed legal guardian defrauds her older clients and traps them under her care. But her latest mark comes with some unexpected baggage.
...
Watch Trailer
Cast
Similar titles
Reviews
Absolutely the worst movie.
More
There are moments that feel comical, some horrific, and some downright inspiring but the tonal shifts hardly matter as the end results come to a film that's perfect for this time.
More
It's simply great fun, a winsome film and an occasionally over-the-top luxury fantasy that never flags.
More