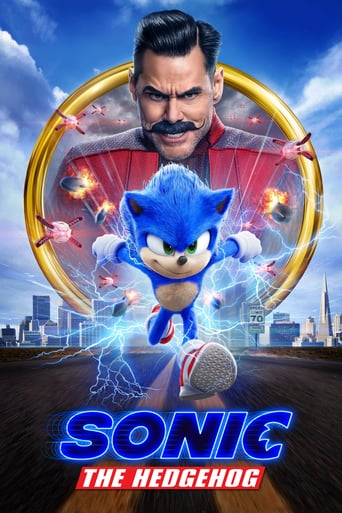 Sonic the Hedgehog (2020)
Based on the global blockbuster videogame franchise from Sega, Sonic the Hedgehog tells the story of the world's speediest hedgehog as he embraces his new home on Earth. In this live-action adventure comedy, Sonic and his new best friend team up to defend the planet from the evil genius Dr. Robotnik and his plans for world domination.
...
Watch Trailer
Cast
Similar titles
Reviews
This movie is magnificent!
More
Good , But It Is Overrated By Some
More
In truth, there is barely enough story here to make a film.
More
This is one of the few movies I've ever seen where the whole audience broke into spontaneous, loud applause a third of the way in.
More