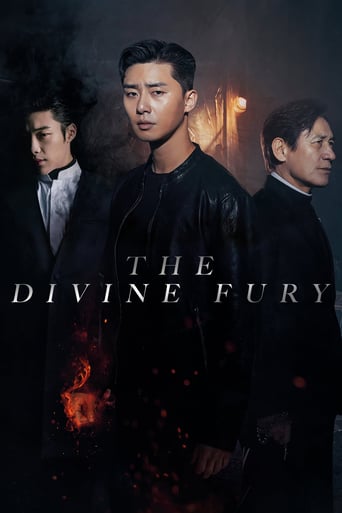 AD:This title is currently not available on Prime Video
The Divine Fury (2019)
AD:This title is currently not available on Prime Video
After waking up with mysterious wounds on his hands, a champion fighter finds himself in an otherworldly battle against evil forces that wreak havoc in the human world.
...
Watch Trailer
Show More
Cast
Similar titles
Reviews
Yawn. Poorly Filmed Snooze Fest.
More
Great movie! If you want to be entertained and have a few good laughs, see this movie. The music is also very good,
More
When a movie has you begging for it to end not even half way through it's pure crap. We've all seen this movie and this characters millions of times, nothing new in it. Don't waste your time.
More
It is encouraging that the film ends so strongly.Otherwise, it wouldn't have been a particularly memorable film
More