Watch Fate/stay night: Heaven's Feel II. lost butterfly For Free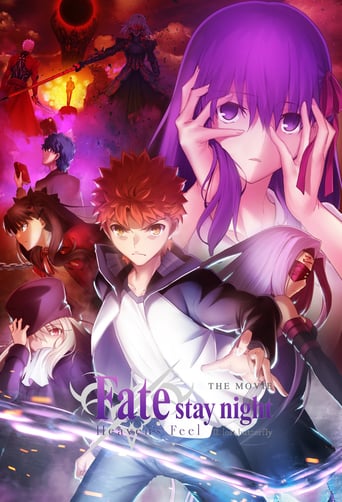 Fate/stay night: Heaven's Feel II. lost butterfly
Theatrical-release adaptation of the visual novel "Fate/stay night", following the third and final route. (Part 2 of a trilogy.)
... more
Such a frustrating disappointment
More
This is one of the few movies I've ever seen where the whole audience broke into spontaneous, loud applause a third of the way in.
More
It's the kind of movie you'll want to see a second time with someone who hasn't seen it yet, to remember what it was like to watch it for the first time.
More
All of these films share one commonality, that being a kind of emotional center that humanizes a cast of monsters.
More