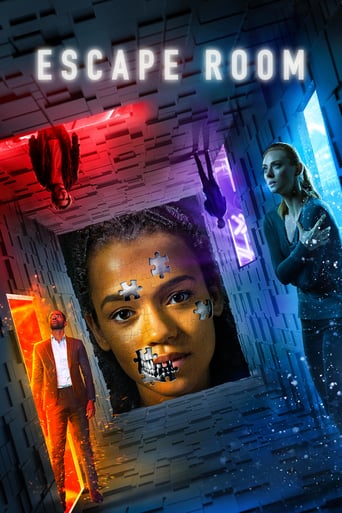 Escape Room (2019)
Six strangers find themselves in circumstances beyond their control, and must use their wits to survive.
...
Watch Trailer
Cast
Similar titles
Reviews
To me, this movie is perfection.
More
Absolutely the worst movie.
More
It's not bad or unwatchable but despite the amplitude of the spectacle, the end result is underwhelming.
More