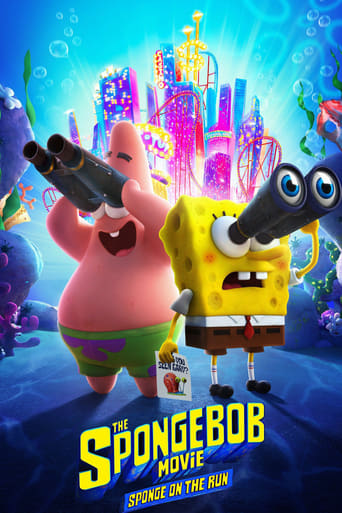 The SpongeBob Movie: Sponge on the Run (2020)
When his best friend Gary is suddenly snatched away, SpongeBob takes Patrick on a madcap mission far beyond Bikini Bottom to save their pink-shelled pal.
...
Watch Trailer
Cast
Similar titles
Reviews
Very best movie i ever watch
More
A terrific literary drama and character piece that shows how the process of creating art can be seen differently by those doing it and those looking at it from the outside.
More
This movie tries so hard to be funny, yet it falls flat every time. Just another example of recycled ideas repackaged with women in an attempt to appeal to a certain audience.
More
True to its essence, the characters remain on the same line and manage to entertain the viewer, each highlighting their own distinctive qualities or touches.
More