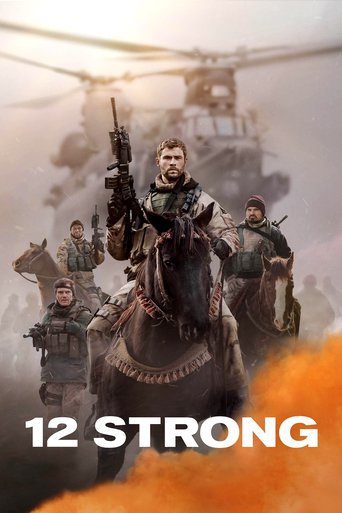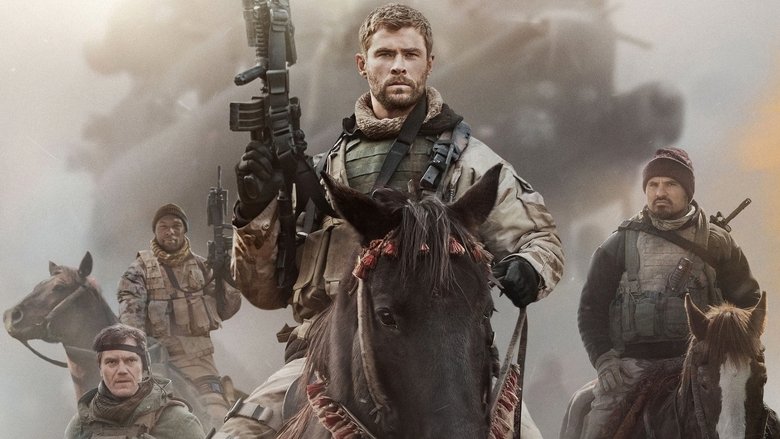 12 Strong (2018)
A team of CIA agents and special forces head into Afghanistan in the aftermath of the September 11th attacks in an attempt to dismantle the Taliban.
...
Watch Trailer
Cast
Similar titles
Reviews
This movie is magnificent!
More
if their story seems completely bonkers, almost like a feverish work of fiction, you ain't heard nothing yet.
More
Great example of an old-fashioned, pure-at-heart escapist event movie that doesn't pretend to be anything that it's not and has boat loads of fun being its own ludicrous self.
More
The movie's not perfect, but it sticks the landing of its message. It was engaging - thrilling at times - and I personally thought it was a great time.
More
The movie was great, nice humour inbetween. Negative reviews can be becauce of 9/11 and its consecuenses and not the movie. I liked it.
More
Read the book and don't waste your time. The men that were the 12 Strong are done an injustice by the writers and director who destroyed the story (no pun intended). This story doesn't need Hollywood's rewriting of events. The real true story is more heroic and almost unbelievable. As they say, "You can't make this stuff up" but Hollywood dopes seem to think they have to try and spice up stories that don't need it because they are so dang arrogant and pretentious. If you read the book, don't bother with this one. Hollywood blows it again. Very Disappointed.
More
If you came here looking to find some gripping, well thought out war story, you came to the wrong place.Sure, it was probably exaggerated. Yes, we don't know exactly how it went down. But the fact is that the TRUE STORY is that 12 men came in, got their job done, and all of them got out. So yea, the soldiers are going to look like they're immortal/invincible. But that's because they all survived.It's a simple story. Team had a mission and executed. What else did you expect from a war biopic??Now if you call this American propaganda, then maybe you just don't like the truth. Yes, it is an unbelievable feat. But it really happened. Does it make America the world's savior? No.. it just tells the story of 12 brave men who accomplished their mission. Lord knows we aren't saviors, given the fact that we're still there today.
More
Don't believe the negative reviews. This is an excellent military movie not to mention of historical significance. I'm guessing that the reason for the weak reviews is probably political.
More