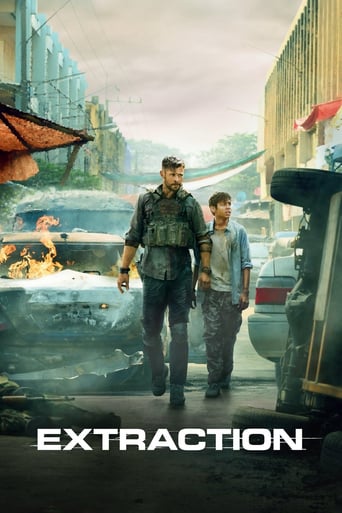 Extraction (2020)
Tyler Rake, a fearless mercenary who offers his services on the black market, embarks on a dangerous mission when he is hired to rescue the kidnapped son of a Mumbai crime lord.
...
Watch Trailer
Cast
Similar titles
Reviews
In truth, there is barely enough story here to make a film.
More
It's not bad or unwatchable but despite the amplitude of the spectacle, the end result is underwhelming.
More
Through painfully honest and emotional moments, the movie becomes irresistibly relatable
More