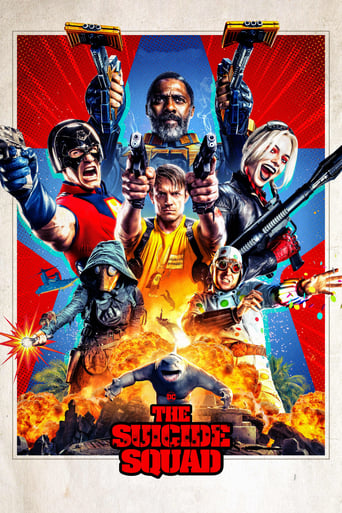 The Suicide Squad (2021)
Supervillains Harley Quinn, Bloodsport, Peacemaker and a collection of nutty cons at Belle Reve prison join the super-secret, super-shady Task Force X as they are dropped off at the remote, enemy-infused island of Corto Maltese.
...
Watch Trailer
Cast
Similar titles
Reviews
Absolutely the worst movie.
More
When a movie has you begging for it to end not even half way through it's pure crap. We've all seen this movie and this characters millions of times, nothing new in it. Don't waste your time.
More
Exactly the movie you think it is, but not the movie you want it to be.
More
It is an exhilarating, distressing, funny and profound film, with one of the more memorable film scores in years,
More