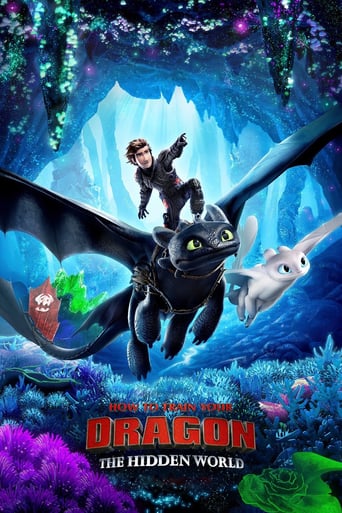 How to Train Your Dragon: The Hidden World (2019)
As Hiccup fulfills his dream of creating a peaceful dragon utopia, Toothless' discovery of an untamed, elusive mate draws the Night Fury away. When danger mounts at home and Hiccup's reign as village chief is tested, both dragon and rider must make impossible decisions to save their kind.
...
Watch Trailer
Cast
Similar titles
Reviews
Save your money for something good and enjoyable
More
I cannot think of one single thing that I would change about this film. The acting is incomparable, the directing deft, and the writing poignantly brilliant.
More
Great movie. Not sure what people expected but I found it highly entertaining.
More