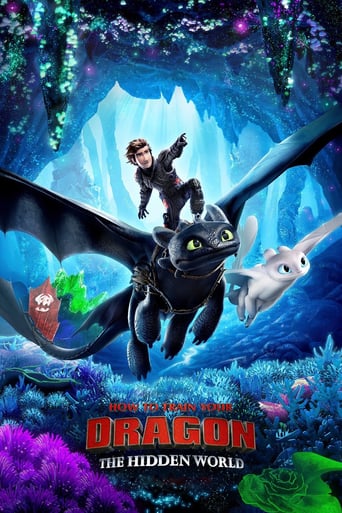 How to Train Your Dragon: The Hidden World (2019)
As Hiccup fulfills his dream of creating a peaceful dragon utopia, Toothless' discovery of an untamed, elusive mate draws the Night Fury away. When danger mounts at home and Hiccup's reign as village chief is tested, both dragon and rider must make impossible decisions to save their kind.
...
Watch Trailer
Cast
Similar titles
Reviews
a film so unique, intoxicating and bizarre that it not only demands another viewing, but is also forgivable as a satirical comedy where the jokes eventually take the back seat.
More
This is one of the few movies I've ever seen where the whole audience broke into spontaneous, loud applause a third of the way in.
More
By the time the dramatic fireworks start popping off, each one feels earned.
More