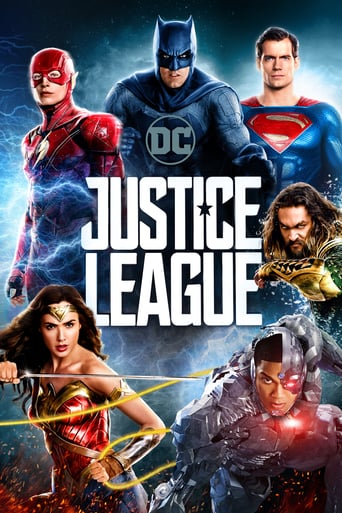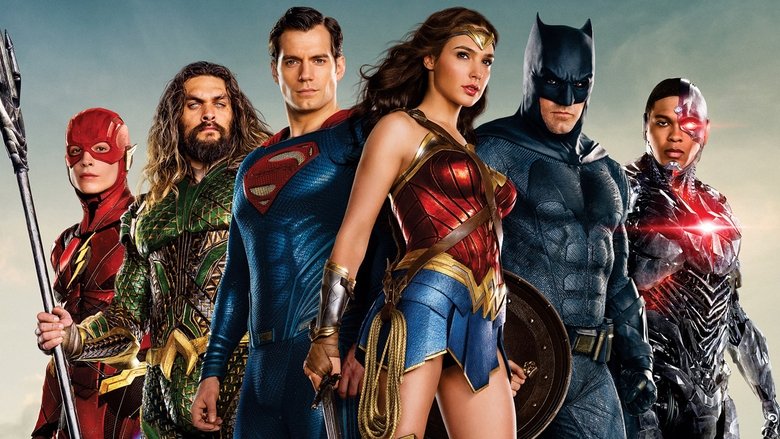 Justice League (2017)
Fuelled by his restored faith in humanity and inspired by Superman's selfless act, Bruce Wayne and Diana Prince assemble a team of metahumans consisting of Barry Allen, Arthur Curry and Victor Stone to face the catastrophic threat of Steppenwolf and the Parademons who are on the hunt for three Mother Boxes on Earth.
...
Watch Trailer
Cast
Similar titles
Reviews
Memorable, crazy movie
More
good back-story, and good acting
More
best movie i've ever seen.
More
This is one of the few movies I've ever seen where the whole audience broke into spontaneous, loud applause a third of the way in.
More
Dunno how any company would want to give fans gathered throughout generations a film that would change the meaning of fandom and trust... Answer's right here. This film is soo bad, it made me hate DC comics itself for days. It has so many flaws that one can analyze and compile a book named "HOW NOT TO RUIN A FRANCHISE" Right from the fact that WB wanted to try MARVEL CINEMATIC UNIVERSE formula to executives letting this one slip onto theatre screens with dozens of facts making this a huge waste of time, money and talents makes it all less worthy of one's time. This one jist repeats the fact that WB has no idea as to what to do with comics book characters and stories. It doesn't even need to establish a subsidiary, it jist needs a dedicated team to handle films parallel to its mainframe. Its actually funny to see how DCEU fans still try to defend this by pleading everyone associated with this project as innocent. Not enough screentime, less energetic performances, creepy CGI, no actual villainy from the so-called big baddy, Aquaman being useless, Batman completely derailed coz of tone down, Superman's pale and uninteresting resurrection, not quite the Justice League one would wanna remember and Joss-edited blunder and on and on and on. Don't waste time on this one, read comics instead.
More
This movie is utterly disappointing. there is no strong plot, no good acting, and nothing to make audience interested in continuing watching it. i dont understand why Aquaman was recruited when there was no fight underwater and I think flash was being unnecessarily funny because they just wanted to have some humor like avengers. Although Avengers is totally out of justice league' league.
More
The movie considering the hype is definitely much better that Batman vs Superman but not a mile close the best DC film ever made. Go for it to get sucked into the larger than. Life characters, but don't expect an epic.
More
Once again DC ruins a movie that has great promise interesting characters but yet fails to deliver movie is very slow and boring only one really good action scene again this just proves DC just doesn't have the intelligence to catch up with marvel cinematic universe.
More