Watch Now You See Me For Free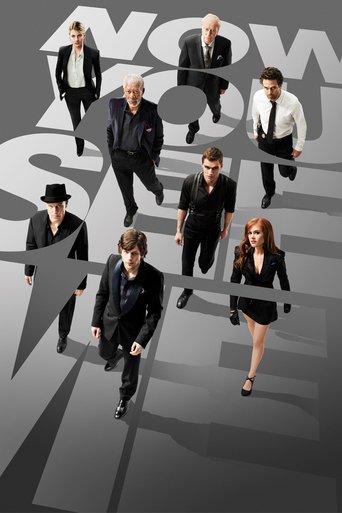 An FBI agent and an Interpol detective track a team of illusionists who pull off bank heists during their performances and reward their audiences with the money.
... more
Overrated and overhyped
More
I am only giving this movie a 1 for the great cast, though I can't imagine what any of them were thinking. This movie was horrible
More
Excellent and certainly provocative... If nothing else, the film is a real conversation starter.
More
One of my favorite movies. Genius. Loved it. Definitely worth a watch!
More
This has to be one of the worst movies I have ever seen. Don't waste your time you would be better off watching sponge Bob.
More
This is one of those movies that seems like the director thinks you're a dumb.
More
You know that moment in every heist movie where they suddenly reveal that they tricked you? "It was that person all along!" or "Wait...that's what happened?" Well, this is just scene after scene of those moments. For an hour or so that can be pretty fun, but the tricks played on the audience during this film got more and more implausible (and eye roll inducing, honestly). There is nothing wrong with messing with the crowd a bit, but you should probably respect an audience more than this. Also, seeing this cast waste their talents on cute drivel was a major bummer.
More