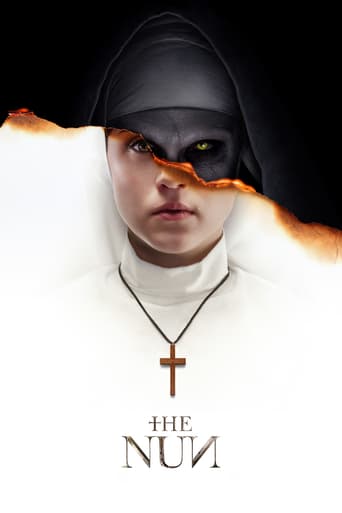 AD:This title is currently not available on Prime Video
The Nun (2018)
AD:This title is currently not available on Prime Video
When a young nun at a cloistered abbey in Romania takes her own life, a priest with a haunted past and a novitiate on the threshold of her final vows are sent by the Vatican to investigate. Together they uncover the order's unholy secret. Risking not only their lives but their faith and their very souls, they confront a malevolent force in the form of the same demonic nun that first terrorized audiences in "The Conjuring 2" as the abbey becomes a horrific battleground between the living and the damned.
...
Watch Trailer
Show More
Cast
Similar titles
Reviews
Very interesting film. Was caught on the premise when seeing the trailer but unsure as to what the outcome would be for the showing. As it turns out, it was a very good film.
More
Although I seem to have had higher expectations than I thought, the movie is super entertaining.
More
It's not bad or unwatchable but despite the amplitude of the spectacle, the end result is underwhelming.
More
The movie's neither hopeful in contrived ways, nor hopeless in different contrived ways. Somehow it manages to be wonderful
More