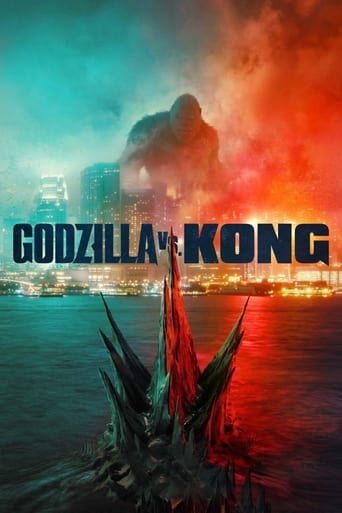 Godzilla vs. Kong (2021)
In a time when monsters walk the Earth, humanity's fight for its future sets Godzilla and Kong on a collision course that will see the two most powerful forces of nature on the planet collide in a spectacular battle for the ages.
...
Watch Trailer
Cast
Similar titles
Reviews
The scene is shocking and touching, much higher than the second one, it feels like the first one
More
A film with more than the usual spoiler issues. Talking about it in any detail feels akin to handing you a gift-wrapped present and saying, "I hope you like it -- It's a thriller about a diabolical secret experiment."
More
All of these films share one commonality, that being a kind of emotional center that humanizes a cast of monsters.
More
Yes, absolutely, there is fun to be had, as well as many, many things to go boom, all amid an atmospheric urban jungle.
More
It's not bad or unwatchable but despite the amplitude of the spectacle, the end result is underwhelming.
More