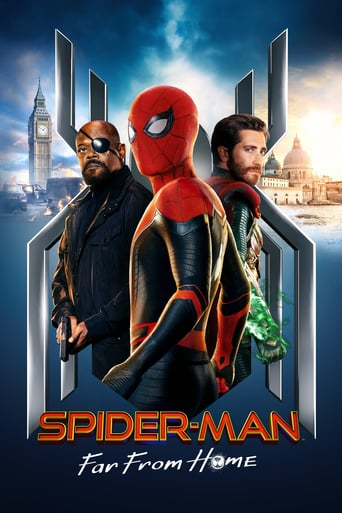 AD:This title is currently not available on Prime Video
Spider-Man: Far from Home (2019)
AD:This title is currently not available on Prime Video
Peter Parker and his friends go on a summer trip to Europe. However, they will hardly be able to rest - Peter will have to agree to help Nick Fury uncover the mystery of creatures that cause natural disasters and destruction throughout the continent.
...
Watch Trailer
Show More
Cast
Similar titles
Reviews
Absolutely brilliant
More
A film with more than the usual spoiler issues. Talking about it in any detail feels akin to handing you a gift-wrapped present and saying, "I hope you like it -- It's a thriller about a diabolical secret experiment."
More
One of the most extraordinary films you will see this year. Take that as you want.
More
One of the film's great tricks is that, for a time, you think it will go down a rabbit hole of unrealistic glorification.
More