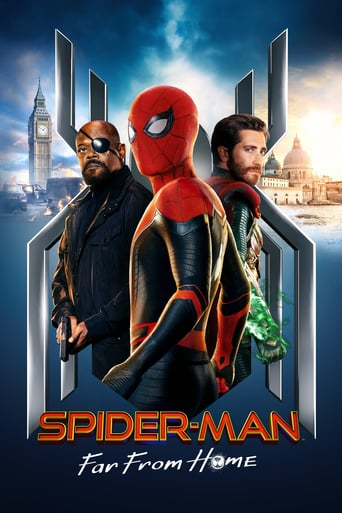 Spider-Man: Far from Home (2019)
Peter Parker and his friends go on a summer trip to Europe. However, they will hardly be able to rest - Peter will have to agree to help Nick Fury uncover the mystery of creatures that cause natural disasters and destruction throughout the continent.
...
Watch Trailer
Cast
Similar titles
Reviews
This story has more twists and turns than a second-rate soap opera.
More
It's fine. It's literally the definition of a fine movie. You've seen it before, you know every beat and outcome before the characters even do. Only question is how much escapism you're looking for.
More