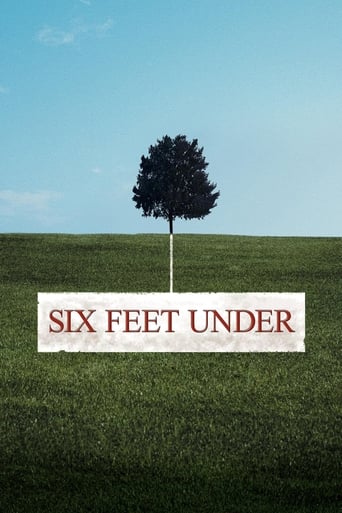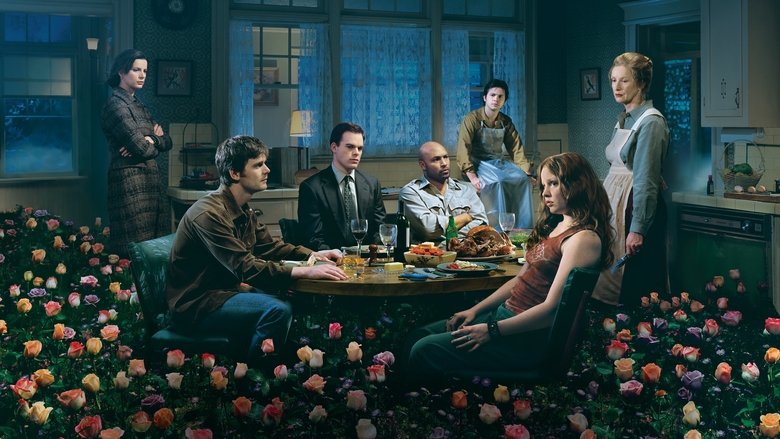 Six Feet Under (2001)
June. 03,2001
|
8.7
|
TV-MA
|
Drama
A darkly comic look at members of a dysfunctional L.A. family that run a funeral business.  When death is your business, what is your life? For the Fisher family, the world outside of their family-owned funeral home continues to be at least as challenging as--and far less predictable than--the one inside.
...
Seasons & Episode
Seasons 5 : 2005
|
12 Episode
|
MORE
Episode 1 - A Coat of White Primer
June. 06,2005
Andrea Kuhn 1963 - 2004 Ruth dreads George's return from the hospital in light of his recent diagnosis; Nate and Brenda prep for a big day, but an emergency makes them reconsider; David and Keith bring up alternative parenting options for discussion; Rico navigates new waters via internet dating; and Claire enjoys domestic bliss, but crosses a line with her camera, inciting an attack from Ruth.
Episode 2 - Dancing for Me
June. 13,2005
Samuel Wayne Hoviak 1965 - 2004 Nate hangs with some high school friends but finds that as adults, they share little more than teenage memories; Ruth gets relief from George's daughter Maggie; Brenda is reluctant to accept Margaret's help and struggles in her new internship; David and Keith's latest baby dream starts to resemble a nightmare; Claire bemoans being pigeonholed by her art; Billy defends his career but secretly wonders what happened to his old self; and Rico, mortified that he couldn't take a dating hint, seeks sympathy from Vanessa.
Episode 3 - Hold My Hand
June. 20,2005
Loretta Smith Sibley 1908 - 1953 Claire is seduced by Billy's new-found lust for life but hits a roadblock trying to fund the next leg of her educational journey; George is haunted by visions of an early trauma; David and Keith meet Mary; Vanessa encourages Rico to mingle, so he does--at a funeral directors' conference.
Episode 4 - Time Flies
June. 27,2005
Lila Simonds Coolidge 1909 - 2005 Brenda is disturbed by Nate's reaction to her latest news; Ruth shares her feelings about George with her knitting circle; David and Keith "propose" to Mary and meet Roger's equally unconventional family; Rico is shocked at how Vanessa and the boys are doing; frustrated, George shares a beer and a song with Billy, whose recent behavior repulses Claire; and Nate comes home to an unpleasant surprise.
Episode 5 - Eat a Peach
July. 04,2005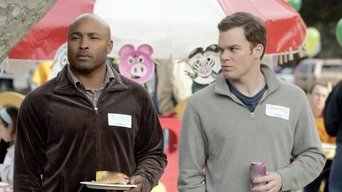 Daniel Holzenchenko 1939 - 2005 Keith and David wait anxiously for an update from their surrogate, Mary. Billy extends a dinner invitation to Claire. Ruth discovers a new relaxation method with George not around.
Episode 6 - The Rainbow of Her Reasons
July. 10,2005
Fiona Lenore Kleinschmidt 1948 - 2005 Ruth is delighted when her sister Sarah calls. Claire finds a way to keep her money problems at bay. Nate reminisces about his love life while Brenda is away taking time out for a little rest and relaxation. Federico entertains an interesting offer unaware of someone's motives.
Episode 7 - The Silence
July. 18,2005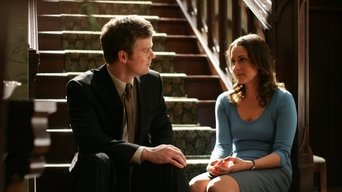 Peter Thomas Burns 1948 - 2005 David and Keith struggle to create boundaries. Nate and Brenda receive some ambiguous news. Ruth fills her days with activities leaving no time for relaxation.
Episode 8 - Singing For Our Lives
July. 25,2005
Pilar Sandoval 1970 - 2005 Claire attends a LAC-Arts benefit show with new friend, Ted. Brenda gets news from her doctor. Ruth babysits for Durrell and Anthony. Nate and Brenda attend a service at Maggie's church.
Episode 9 - Ecotone
July. 31,2005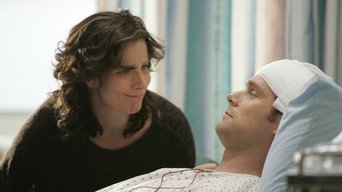 Lawrence Hall Matheson 1971 - 2005 David and Keith begin to feel comfortable in their roles as parents to Durrell and Anthony. Claire shares a common interest with co-worker Ted. Brenda faces common truths. Federico finally understands Vanessa. Feeling liberated after leaving George, Ruth goes camping with Hiram. Nate is checked into the hospital, while the rest of the family (except for Ruth, who is unreachable) waits to hear news from the doctors. Nate enters a brief coma after an operation to repair the damage from his AVM. He appears to be on the path to recovery when he suddenly dies, with only David by his side.
Episode 10 - All Alone
August. 07,2005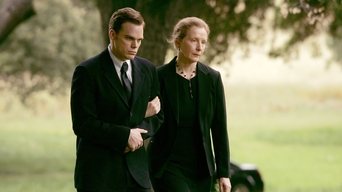 Nathaniel Samuel Fisher, Jr. 1965 - 2005 David makes arrangements for Nate's funeral with Ruth and Brenda. Keith makes a humiliating discovery. Brenda must answer a difficult question for Nate's daughter, Maya. Claire reminisces on the past.
Episode 11 - Static
August. 14,2005
Paul Ronald Duncan 1983 - 2005 Billy returns to help Brenda through her difficult time. An inebriated Claire rejects Ted. Rico is eager to discuss the future of the business. George wants to help Ruth tend to Maya while David is consumed with fear.
Episode 12 - Everyone's Waiting
August. 21,2005
The drama about a Los Angeles funeral home meets its maker after five compelling seasons. Three weeks ago, Nate Fisher Jr.'s death ended speculation about which of the show's major characters would die. But in the hands of creator Alan Ball, who wrote and directed this episode, you can bet the finale will be anything but anticlimactic. One issue certain to be resolved involves the health of Nate's unborn child, since tonight, Brenda goes into labor. While the last two seasons have been downbeat, the writing has remained original, the acting terrific. Like Nate, the series will be missed.
Seasons 4 : 2004
|
12 Episode
|
MORE
Seasons 3 : 2003
|
13 Episode
|
MORE
Seasons 2 : 2002
|
13 Episode
|
MORE
Seasons 1 : 2001
|
13 Episode
|
MORE
Watch Trailer
Similar titles