Rick and Morty (2013)
Rick is a mentally-unbalanced but scientifically gifted old man who has recently reconnected with his family. He spends most of his time involving his young grandson Morty in dangerous, outlandish adventures throughout space and alternate universes. Compounded with Morty's already unstable family life, these events cause Morty much distress at home and school.
...
Seasons & Episode
Seasons 5 : 2021
|
10 Episode
|
MORE
Episode 1 - Mort Dinner Rick Andre
June. 20,2021
Rick hosts dinner for his ocean-dwelling nemesis, while Morty gets the wine.
Episode 2 - Mortyplicity
June. 27,2021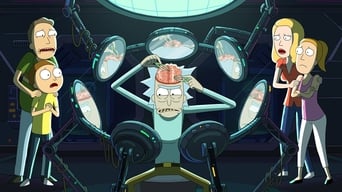 The Smiths suspect they're being hunted. But who's even real?
Episode 3 - Rickdependence Spray
July. 11,2021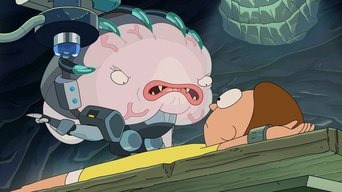 A failed Rick experiment creates monsters that threaten the country.
Episode 4 - A Rickconvenient Mort
July. 04,2021
Morty falls in love with an environmental superhero, while Rick and Summer go on an apocalypse bar crawl.
Episode 5 - Amortycan Grickfitti
July. 18,2021
Summer and Morty steal Rick's car to impress a new kid at school. Rick and Jerry have a guys' night from hell.
Episode 6 - Rick & Morty's Thanksploitation Spectacular
July. 25,2021
On Thanksgiving, Rick and Morty need to get a presidential pardon.
Episode 7 - Gotron Jerrysis Rickvangelion
August. 01,2021
Summer enables Rick's addiction to collecting giant combining robots, and the family becomes The Family.
Episode 8 - Rickternal Friendshine of the Spotless Mort
August. 08,2021
Rick attempts to save a beloved friend.
Episode 9 - Forgetting Sarick Mortshall
September. 05,2021
Rick gets new sidekicks, while Morty makes a new friend.
Episode 10 - Rickmurai Jack
September. 05,2021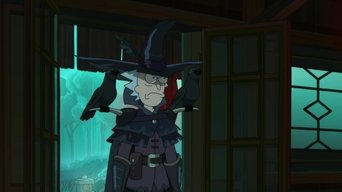 Rick is living his best anime life, making new friends and taking down new enemies.
Seasons 4 : 2019
|
10 Episode
|
MORE
Seasons 3 : 2017
|
10 Episode
|
MORE
Seasons 2 : 2015
|
10 Episode
|
MORE
Seasons 1 : 2013
|
11 Episode
|
MORE
Watch Trailer
Similar titles