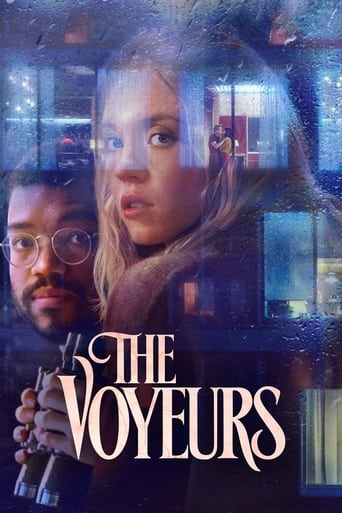 The Voyeurs (2021)
Pippa and Thomas move into their dream apartment. They notice that their windows look directly into the apartment opposite - inviting them to witness the volatile relationship of the attractive couple across the street. But when they attempt to anonymously intercede in their lives, they unwittingly set in motion a chain of events leading to deadly consequences.
...
Watch Trailer
Cast
Similar titles
Reviews
Exactly the movie you think it is, but not the movie you want it to be.
More
A terrific literary drama and character piece that shows how the process of creating art can be seen differently by those doing it and those looking at it from the outside.
More
Actress is magnificent and exudes a hypnotic screen presence in this affecting drama.
More