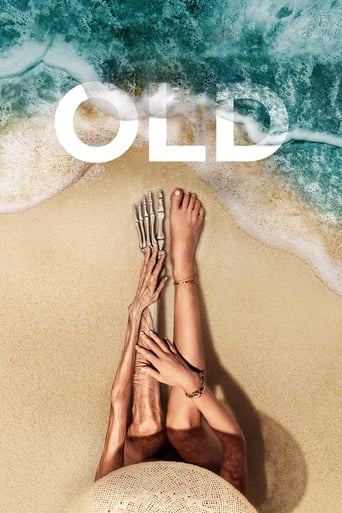 Old (2021)
A group of families on a tropical holiday discover that the secluded beach where they are staying is somehow causing them to age rapidly – reducing their entire lives into a single day.
...
Watch Trailer
Cast
Similar titles
Reviews
Wow! Such a good movie.
More
Save your money for something good and enjoyable
More
By the time the dramatic fireworks start popping off, each one feels earned.
More
Actress is magnificent and exudes a hypnotic screen presence in this affecting drama.
More