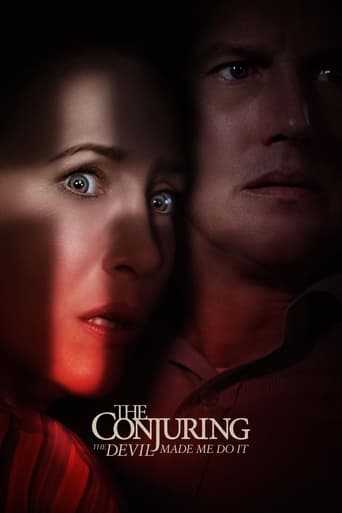 The Conjuring: The Devil Made Me Do It (2021)
Paranormal investigators Ed and Lorraine Warren encounter what would become one of the most sensational cases from their files. The fight for the soul of a young boy takes them beyond anything they'd ever seen before, to mark the first time in U.S. history that a murder suspect would claim demonic possession as a defense.
...
Watch Trailer
Cast
Similar titles
Reviews
Very disappointing...
More
The performances transcend the film's tropes, grounding it in characters that feel more complete than this subgenre often produces.
More
it is finally so absorbing because it plays like a lyrical road odyssey that's also a detective story.
More