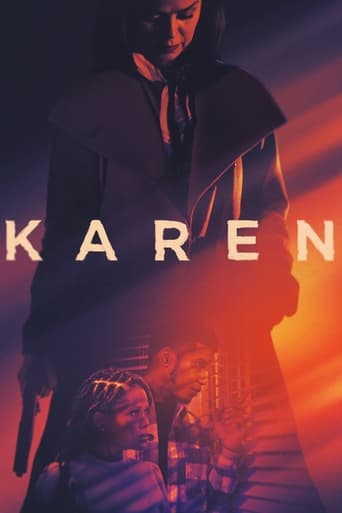 Karen (2021)
A racist woman makes it her personal mission to displace the new Black family that has just moved in next door to her, but they won't back down without a fight.
...
Watch Trailer
Cast
Similar titles
Reviews
You won't be disappointed!
More
Pretty good movie overall. First half was nothing special but it got better as it went along.
More
A great movie, one of the best of this year. There was a bit of confusion at one point in the plot, but nothing serious.
More
what a terribly boring film. I'm sorry but this is absolutely not deserving of best picture and will be forgotten quickly. Entertaining and engaging cinema? No. Nothing performances with flat faces and mistaking silence for subtlety.
More