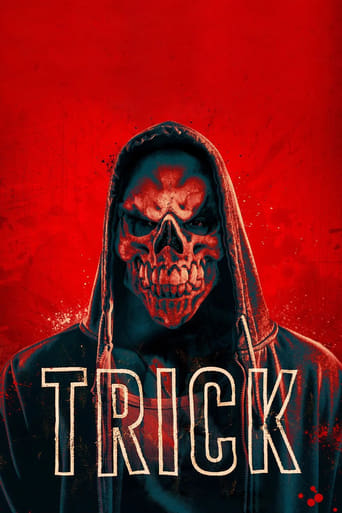 AD:This title is currently not available on Prime Video
Trick (2019)
AD:This title is currently not available on Prime Video
A detective tries to track down a masked killer who reappears every Halloween to wreak bloody havoc.
...
Watch Trailer
Show More
Cast
Similar titles
Reviews
the audience applauded
More
When a movie has you begging for it to end not even half way through it's pure crap. We've all seen this movie and this characters millions of times, nothing new in it. Don't waste your time.
More
Although I seem to have had higher expectations than I thought, the movie is super entertaining.
More
Exactly the movie you think it is, but not the movie you want it to be.
More