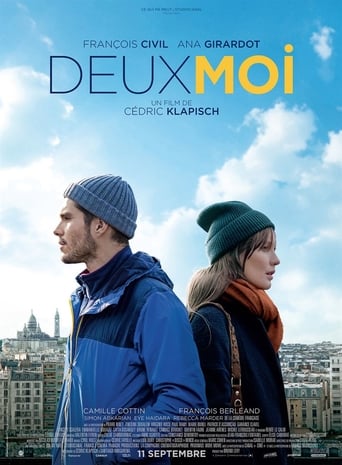 AD:This title is currently not available on Prime Video
Someone, Somewhere (2019)
AD:This title is currently not available on Prime Video
Rémy and Mélanie are thirty years old and live in the same district in Paris. She multiplies missed appointments on social networks while he struggles to meet. Both victims of this loneliness of the big cities, at the time hyper connected where one thinks however that to meet should be simpler ... Two individuals, two courses. Without knowing it, they take two roads that will lead them in the same direction ... that of a love story?
...
Watch Trailer
Show More
Cast
Reviews
The performances transcend the film's tropes, grounding it in characters that feel more complete than this subgenre often produces.
More
This is a coming of age storyline that you've seen in one form or another for decades. It takes a truly unique voice to make yet another one worth watching.
More
It is neither dumb nor smart enough to be fun, and spends way too much time with its boring human characters.
More
It's the kind of movie you'll want to see a second time with someone who hasn't seen it yet, to remember what it was like to watch it for the first time.
More