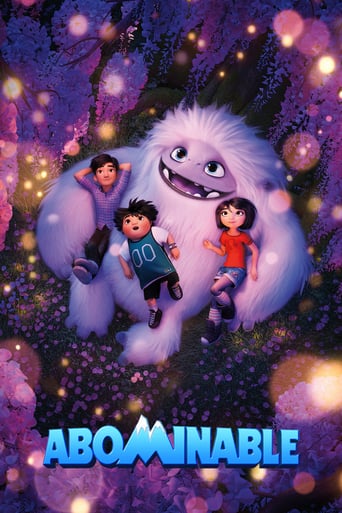 AD:This title is currently not available on Prime Video
Abominable (2019)
AD:This title is currently not available on Prime Video
A group of misfits encounter a young Yeti named Everest, and they set off to reunite the magical creature with his family on the mountain of his namesake.
...
Watch Trailer
Show More
Cast
Similar titles
Reviews
An unexpected masterpiece
More
Yo, there's no way for me to review this film without saying, take your *insert ethnicity + "ass" here* to see this film,like now. You have to see it in order to know what you're really messing with.
More
It's sentimental, ridiculously long and only occasionally funny
More
There are moments in this movie where the great movie it could've been peek out... They're fleeting, here, but they're worth savoring, and they happen often enough to make it worth your while.
More