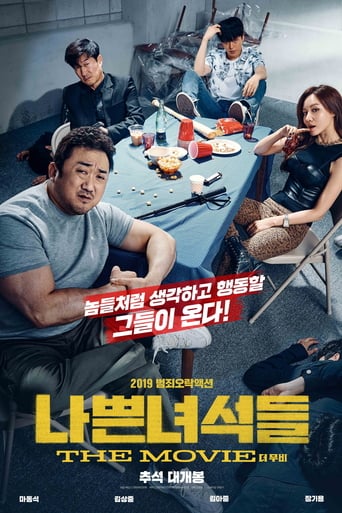 AD:This title is currently not available on Prime Video
The Bad Guys: Reign of Chaos (2019)
AD:This title is currently not available on Prime Video
Detective Oh Goo Tak and Park WoongCheol and the rest of the Crime Investigation Unit attempt to rid the city of criminals.
...
Watch Trailer
Show More
Cast
Similar titles
Reviews
Good movie but grossly overrated
More
In truth, there is barely enough story here to make a film.
More
At first rather annoying in its heavy emphasis on reenactments, this movie ultimately proves fascinating, simply because the complicated, highly dramatic tale it tells still almost defies belief.
More
Worth seeing just to witness how winsome it is.
More