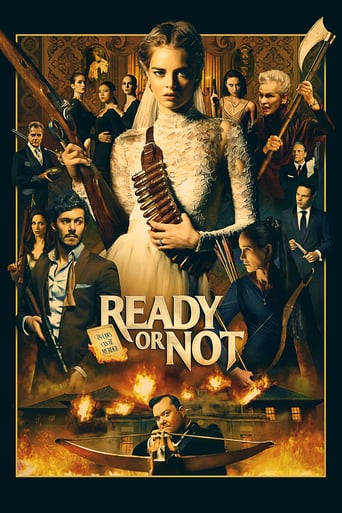 AD:This title is currently not available on Prime Video
Ready or Not (2019)
AD:This title is currently not available on Prime Video
A bride's wedding night takes a sinister turn when her eccentric new in-laws force her to take part in a terrifying game.
...
Watch Trailer
Show More
Cast
Reviews
Absolutely Fantastic
More
It's the kind of movie you'll want to see a second time with someone who hasn't seen it yet, to remember what it was like to watch it for the first time.
More
The movie turns out to be a little better than the average. Starting from a romantic formula often seen in the cinema, it ends in the most predictable (and somewhat bland) way.
More
The movie's not perfect, but it sticks the landing of its message. It was engaging - thrilling at times - and I personally thought it was a great time.
More