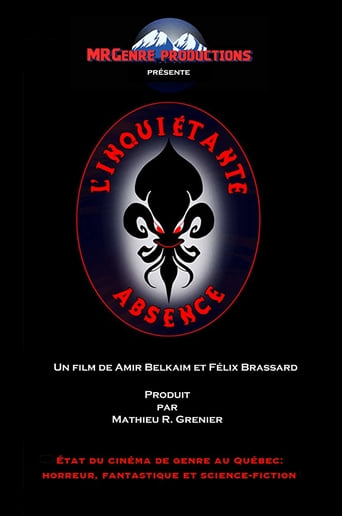 AD:This title is currently not available on Prime Video
L' inquiétante absence (2019)
AD:This title is currently not available on Prime Video
"L'inquiétante absence" is a documentary that examines the current state of genre films in Québec. In an attempt to answer their questions, the filmmakers conducted several interviews with leading figures of Québec's genre cinema from various backgrounds, in addition to meeting with fans at festivals and conventions.
...
Watch Trailer
Show More
Cast
Reviews
Good start, but then it gets ruined
More
Blistering performances.
More
The tone of this movie is interesting -- the stakes are both dramatic and high, but it's balanced with a lot of fun, tongue and cheek dialogue.
More
A clunky actioner with a handful of cool moments.
More