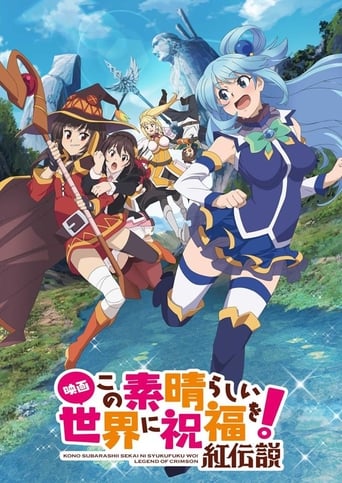 AD:This title is currently not available on Prime Video
Kono Subarashii Sekai ni Shukufuku wo!: Kurenai Densetsu (2019)
AD:This title is currently not available on Prime Video
It was announced on the Kono Subarashii Sekai ni Shukufuku wo! website than an anime film is now in production for the series. Animation studio J.C Staff will take over from Studio Deen to produce the film.
...
Watch Trailer
Show More
Cast
Reviews
People are voting emotionally.
More
It's an amazing and heartbreaking story.
More
Let me be very fair here, this is not the best movie in my opinion. But, this movie is fun, it has purpose and is very enjoyable to watch.
More
It is an exhilarating, distressing, funny and profound film, with one of the more memorable film scores in years,
More