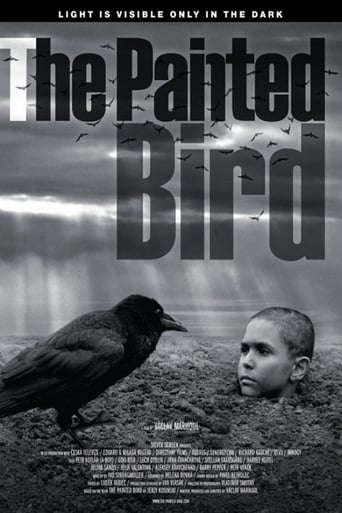 AD:This title is currently not available on Prime Video
The Painted Bird (2019)
AD:This title is currently not available on Prime Video
A young Jewish boy in Poland seeks refuge in the forest during World War II where he encounters many different characters.
...
Watch Trailer
Show More
Cast
Reviews
It's complicated... I really like the directing, acting and writing but, there are issues with the way it's shot that I just can't deny. As much as I love the storytelling and the fantastic performance but, there are also certain scenes that didn't need to exist.
More
As somebody who had not heard any of this before, it became a curious phenomenon to sit and watch a film and slowly have the realities begin to click into place.
More
what a terribly boring film. I'm sorry but this is absolutely not deserving of best picture and will be forgotten quickly. Entertaining and engaging cinema? No. Nothing performances with flat faces and mistaking silence for subtlety.
More
It's sentimental, ridiculously long and only occasionally funny
More