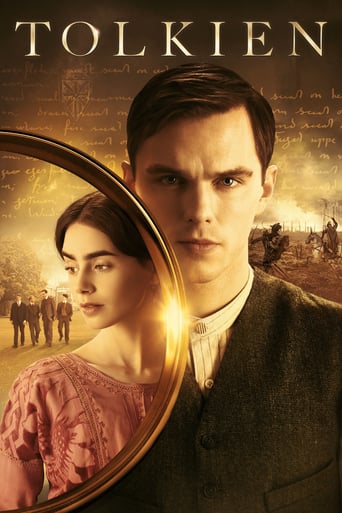 Tolkien (2019)
England, early 20th century. The future writer and philologist John Ronald Reuel Tolkien (1892-1973) and three of his schoolmates create a strong bond between them as they share the same passion for literature and art, a true fellowship that strengthens as they grow up, but the outbreak of World War I threatens to shatter it.
...
Watch Trailer
Cast
Similar titles
Reviews
A different way of telling a story
More
This is one of the few movies I've ever seen where the whole audience broke into spontaneous, loud applause a third of the way in.
More
This is a small, humorous movie in some ways, but it has a huge heart. What a nice experience.
More
This film is so real. It treats its characters with so much care and sensitivity.
More