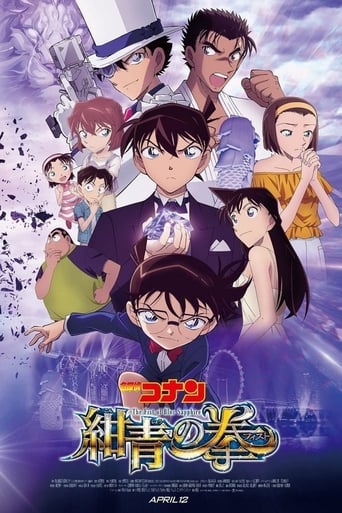 AD:This title is currently not available on Prime Video
Detective Conan: The Fist of Blue Sapphire (2019)
AD:This title is currently not available on Prime Video
23rd movie in the "Detective Conan" franchise.
...
Watch Trailer
Show More
Cast
Similar titles
Reviews
Save your money for something good and enjoyable
More
Plenty to Like, Plenty to Dislike
More
Fun premise, good actors, bad writing. This film seemed to have potential at the beginning but it quickly devolves into a trite action film. Ultimately it's very boring.
More