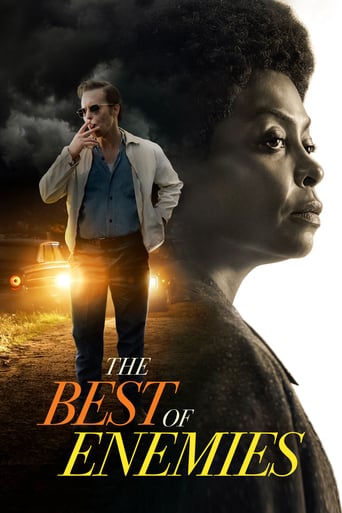 The Best of Enemies (2019)
Centers on the unlikely relationship between Ann Atwater, an outspoken civil rights activist, and C.P. Ellis, a local Ku Klux Klan leader who reluctantly co-chaired a community summit, battling over the desegregation of schools in Durham, North Carolina during the racially-charged summer of 1971. The incredible events that unfolded would change Durham and the lives of Atwater and Ellis forever.
...
Watch Trailer
Cast
Similar titles
Reviews
There's no way I can possibly love it entirely but I just think its ridiculously bad, but enjoyable at the same time.
More
The thing I enjoyed most about the film is the fact that it doesn't shy away from being a super-sized-cliche;
More