Watch Bohemian Rhapsody: Complete Live Aid Performance For Free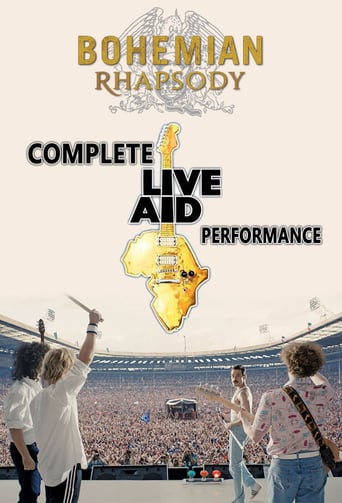 Bohemian Rhapsody: Complete Live Aid Performance
This is the complete "Live Aid" Movie Performance featuring two never-before-seen songs ("Crazy Little Thing Called Love" and "We Will Rock You") packed into a 22-minute collective experience recreating the original event.
... more
The Age of Commercialism
More
Story: It's very simple but honestly that is fine.
More
It's a feast for the eyes. But what really makes this dramedy work is the acting.
More
The movie turns out to be a little better than the average. Starting from a romantic formula often seen in the cinema, it ends in the most predictable (and somewhat bland) way.
More