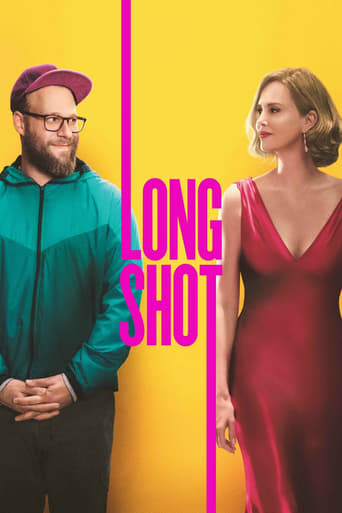 Long Shot (2019)
Fred Flarsky is a gifted and free-spirited journalist who has a knack for getting into trouble. Charlotte Field is one of the most influential women in the world -- a smart, sophisticated and accomplished politician. When Fred unexpectedly runs into Charlotte, he soon realizes that she was his former baby sitter and childhood crush. When Charlotte decides to make a run for the presidency, she impulsively hires Fred as her speechwriter -- much to the dismay of her trusted advisers.
...
Watch Trailer
Cast
Similar titles
Reviews
Purely Joyful Movie!
More
It is a performances centric movie
More
All of these films share one commonality, that being a kind of emotional center that humanizes a cast of monsters.
More