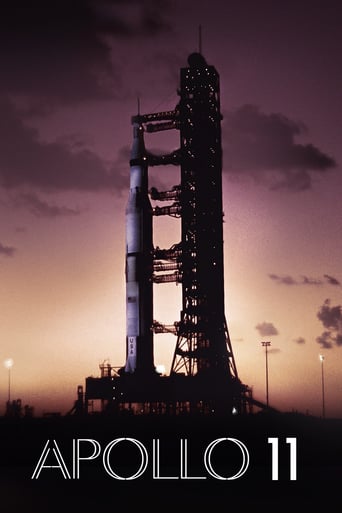 Apollo 11 (2019)
A look at the Apollo 11 mission to land on the moon led by commander Neil Armstrong and pilot Buzz Aldrin.
...
Watch Trailer
Cast
Similar titles
Reviews
An Exercise In Nonsense
More
A great movie, one of the best of this year. There was a bit of confusion at one point in the plot, but nothing serious.
More
Although I seem to have had higher expectations than I thought, the movie is super entertaining.
More