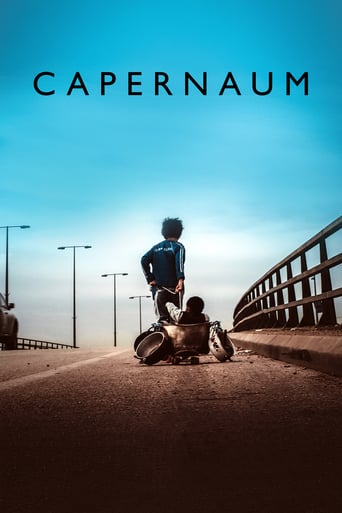 AD:This title is currently not available on Prime Video
Capernaum (2018)
October. 06,2018
|
8.4
|
Drama
AD:This title is currently not available on Prime Video
Zain, a 12-year-old boy scrambling to survive on the streets of Beirut, sues his parents for having brought him into such an unjust world, where being a refugee with no documents means that your rights can easily be denied.
...
Watch Trailer
Show More
Cast
Similar titles
Reviews
To me, this movie is perfection.
More
Let me be very fair here, this is not the best movie in my opinion. But, this movie is fun, it has purpose and is very enjoyable to watch.
More
There are moments in this movie where the great movie it could've been peek out... They're fleeting, here, but they're worth savoring, and they happen often enough to make it worth your while.
More
All of these films share one commonality, that being a kind of emotional center that humanizes a cast of monsters.
More