Watch Orange Is the New Black For Free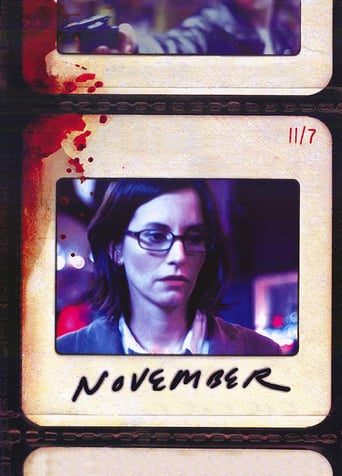 A crime she committed in her youthful past sends Piper Chapman to a women's prison, where she trades her comfortable New York life for one of unexpected camaraderie and conflict in an eccentric group of fellow inmates.
... more
Undescribable Perfection
More
i must have seen a different film!!
More
The story, direction, characters, and writing/dialogue is akin to taking a tranquilizer shot to the neck, but everything else was so well done.
More
A movie that not only functions as a solid scarefest but a razor-sharp satire.
More
So Piper has been in prison going on 5 years and she seems to have regressed to a"cookie". Snitching to the guards, comes on after 5 years in jail she knows the deal. Never ever snitch. In fact all those who came from the "camp up the hill" act like idiots. I still like this series but season 5 was pure hopes. They want to continue the series but had no idea how to do it. So they crazy crap that's hard to stomach. Binge watch it and you will see what I'm writing about
More
Season 1 had some great characters and the story was sucking me in. But as it went on it just became unbelievable nonsense the latest season is about absolutely nothing, combined with terrible acting. Skip this, and start Wentworth instead. Solid story with a plot all through each season, great acting. You will thank me
More
When I first started to watch the show I was so thrown off my the explicit scenes. As the show goes on, I began to understand. I admire the real life stories & experiences represented in the characters. This honesty connects you to each character in a unique way & it is completely worth investing your time in.
More
I absolutely loved the first season, and I also dug seasons 3 & 4 (the 2nd was a bit meh). However, I'm growing increasingly tired of the show. It seems that they've ran out of ideas and they're just recycling what was once good. There are still smart and funny giggles here and there, but as a whole the story and the characters doesn't manage to suck me in anymore. Also, season 6 feels kind of a reboot for me.I'm somewhat getting flashbacks to Weeds; the first few seasons we're funny, sad and smart... but then things get too bonkers and repetitive. Not sure if I'm up for season 7.
More