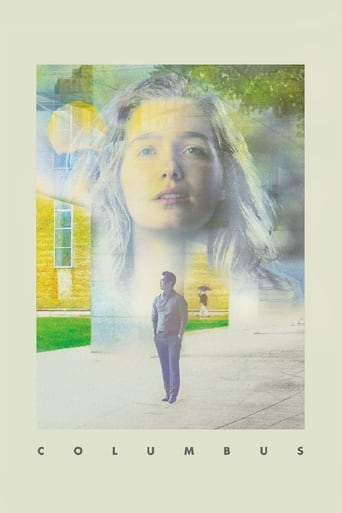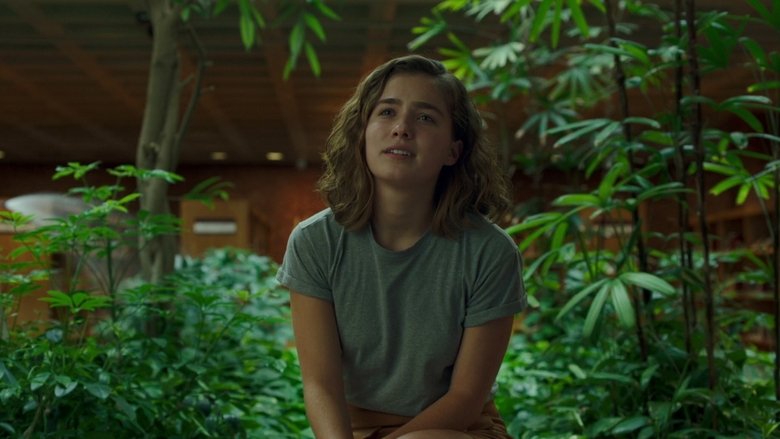 AD:This title is currently not available on Prime Video
Columbus (2017)
August. 04,2017
|
7.2
|
PG-13
|
Drama
AD:This title is currently not available on Prime Video
When a renowned architecture scholar falls suddenly ill during a speaking tour, his son Jin finds himself stranded in Columbus, Indiana - a small Midwestern city celebrated for its many significant modernist buildings. Jin strikes up a friendship with Casey, a young architecture enthusiast who works at the local library.
...
Watch Trailer
Show More
Cast
Similar titles
Reviews
Such a frustrating disappointment
More
Absolutely Fantastic
More
It's the kind of movie you'll want to see a second time with someone who hasn't seen it yet, to remember what it was like to watch it for the first time.
More
Watching this made me realize that the art of filmmaking is still alive and well, from having a beautiful "green colored" screen to great acting and bonding between the actors
More
This was the worst movie I have seen by far. Boring, pointless, inane conversation between boring people with generous periods of absolute deafening silence. This is one of those movies directed to intellectuals that refer to "movies" as "films" and like to use expressions like "paradigm shift" whilst rubbing their chin. I would have given this a "0" if it was allowed ... what a mess.
More
Columbus (2017) Not for everyone, Photography as central As story and plot. In Columbus, Ohio, Unlikely friendship. Through a shared eye for beauty, Each lets go of ghosts. Harold with no White Castle, A good performance. Richardson's is far better, Authentic, heartfelt. Serious roles, solemn film. Gorgeous building shots, Architecture lover's dream. A pleasant soundtrack, Perfect in its subtlety. Some might be bored but Like browsing an art museum, The long silences Are for reflection and thought. Might be slow at times, A few plot holes and loose ends, But worth the sensual escape. Choka (long poem) was an epic storytelling form of poetry from the 1st to the 13th century, known as the Waka period. The choka is an unrhymed poem with the 5-7-5-7-5-7-5-7...7 syllable format (any odd number line length with alternating five and seven syllable lines that ends with an extra seven syllable line). #Choka #PoemReview
More
This really is what cinema is all about. The plot is very simple, 2 strangers with a link become to know and explore one another and in doing so end up exploring themselves. At first you may find it tedious, but it's not long before you find that this is an incredibly intelligent film. It does not ram home plot points to make sure you understand, it leaves it up to you to work it out and assumes intelligence on the part of the viewer. It also doesn't waste time on meaningless and banal dialogue. What's there is there and needs saying, but if it doesn't need it, it's not said. I love that almost minimalist approach. Even the takes where virtually nothing is said are not empty, they're full of thought and meaning conveyed by nothing but the actors. The direction is flawless leading you through the story easily and with brilliant pace and flowing segues. The photography is almost art in it's own right, and I am pleased that unlike most modern movies they did not opt for a big musical score throughout the film, something I despise as often now films use music to lift an otherwise mediocre story. What music there was simply underlined the story, or emphasised it instead of drowning everything out raucously. The acting is sheer excellence. Richardson absolutely carries the film on her shoulders and despite the fact every character in it is directed and acts well, Richardson sucks you into the world, leads you through the stories and holds your hand as you navigate the spoken and the unspoken story and the thoughts it ignites. She is truly excellent. The film is truly excellent. It has been a pure joy watching it.
More