Watch The Secret Life of Words For Free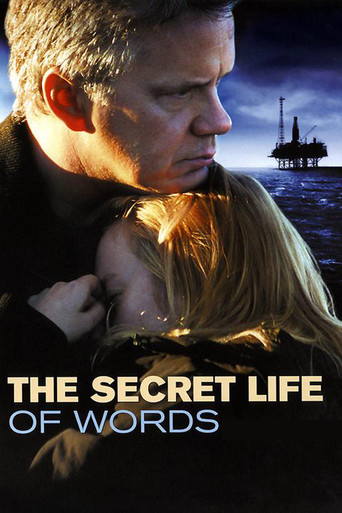 A touching story of a deaf girl who is sent to an oil rig to take care of a man who has been blinded in a terrible accident. The girl has a special ability to communicate with the men on board and especially with her patient as they share intimate moments together that will change their lives forever.
... more
A frustrating film full of many wonderful parts that the filmmaker ultimately betrays.
More
Polley not only speaks volumes with her wary, hooded eyes and closed body language, she provides the silent emotion anchor the movie badly needs.
More
Sarah Polley gives a wonderfully searching performance, as a woman in a state of extreme isolation.
More
Can a single scene save a movie? An hour and 20 minutes into The Secret Life of Words, Sarah Polley delivers a halting, evocative 10-minute monologue that finally unlocks the mystery behind her guarded character.
More
The Secret Life of Words transcends the limitations of its pat two-character-play core, becoming a deeply affecting existential drama about the healing power of communally felt pain.
More