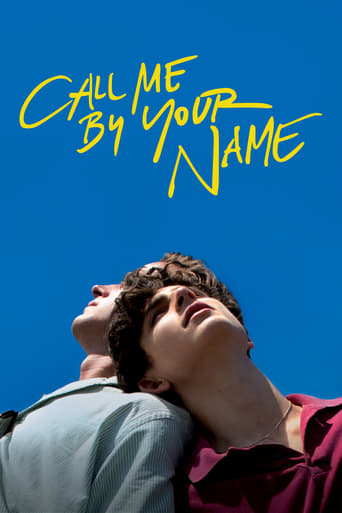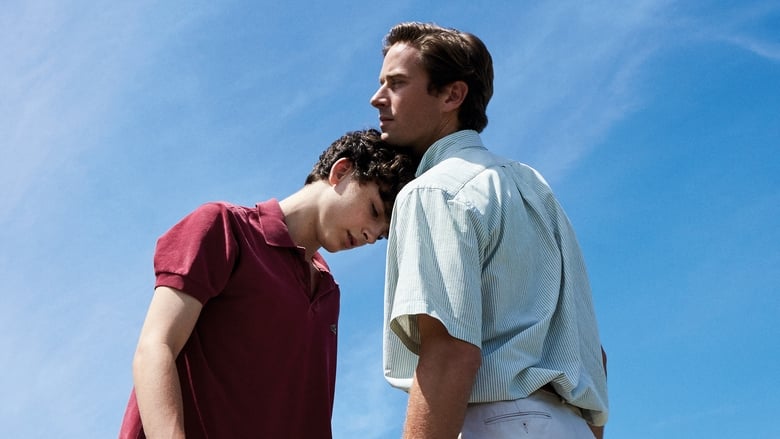 AD:This title is currently not available on Prime Video
Call Me by Your Name (2017)
AD:This title is currently not available on Prime Video
In 1980s Italy, a relationship begins between seventeen-year-old teenage Elio and the older adult man hired as his father's research assistant.
...
Watch Trailer
Show More
Cast
Similar titles
Reviews
That was an excellent one.
More
Although it has its amusing moments, in eneral the plot does not convince.
More
Pretty good movie overall. First half was nothing special but it got better as it went along.
More
This movie really disappointed. Both protagonists are either bad actors or totally uncomfortable in their roles. They both come across as creepy and crazy. Most of the dialogues in the movie don't make any sense. Especially throughout the first 75% of the movie, there is just one weird unintelligible dialogue after another. Nothing hits the spot. I bet many people appreciate this movie for the fine Italian scenery, but that it really the only good thing about this movie, and I can go to Italy for that.The storyline itself also doesn't make any sense. The movie seems a loose collection of scenes, and perhaps if you've read the book it all makes more sense, but without reading the book, it's quite hard to understand what the hell kind of random thing is going on now.The worst thing is the end where the father appears to say that he is also a closeted gay guy. I mean... he's having a conversation with his gay son about his first love, and there he goes and he reveals he's been gay all along as well? His son is crying and he just goes and says like "I know what you're going through, I'm married to your mother and all, but I'm also gay! Surprise!" Well hello. Just absolutely ridiculous this movie. I appreciated it more for its ridiculousness than for anything els.
More
A beautiful film & score that will stay with you long after it has ended. It had a deep effect on me.
More
This film is just a beautiful love story which will leave anyone watching it feeling satisfied and definitely emotional. While the storyline itself if amaizng the acting is just something else! The chemistry they both have onscreen is something many films do not have! Would recommend anyone to watch this film, it makes you think and plays at your heartstrings.
More
This movie will be loved by gay men and fans of patriarchal intellectualism, the lead character is arrogant, narcissistic and shallow to the core, as indeed are many of the other male characters, the love of the male seems to be the main thrust of the film, while female characters are dismissed generally as pathetic male worshipping puppies, in one scene the men are talking about the opportunity for Timothee Chalamets character to have sex with a your female, and of course he could have her whenever he wanted, though when an enquiry from the mother about the discussion she overhears but who is not present at the table but engaged in gardening, and not involved in the conversation, she is summarily dismissed by the male party when they change the subject, as if a mother in such a free spirited community would be somehow be shocked by the thought of her son engaging in a sexual relationship, as a man I found this whole scene quite demeaning to women, as was the general attitude to female roles in the movie, without one single strong female character throughout. I found the whole film shallow and its presentation of male intellectualism and demigod worshipping by even shallower female characters unbelievably sexist and demeaning, I'm amazed that this is presented as a love story, the lead character, rather than a bohemian, intellectual, romantic, is just a self absorbed, narcissistic waster in love with his own self importance, there's nothing to love about him at all. I cannot find anything to recommend this completely wasted opportunity. its shallow and sexist and, like its lead character, in love with its own self importance, with a subliminal message to women that you are only there to worship the men and do the chores, woeful.
More