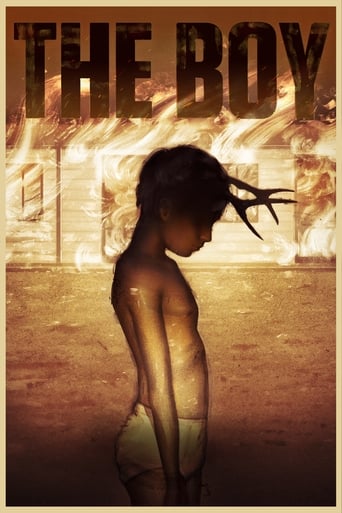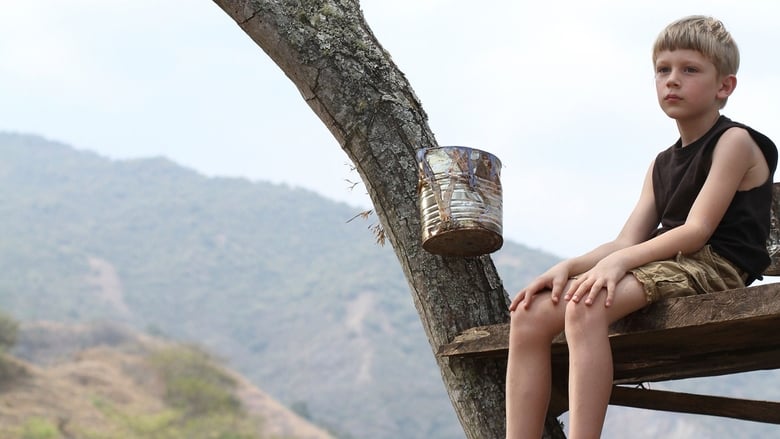 AD:This title is currently not available on Prime Video
The Boy (2015)
AD:This title is currently not available on Prime Video
An intimate portrait of a 9 year old sociopath as he discovers his taste for killing.
...
Watch Trailer
Show More
Cast
Similar titles
Reviews
If you don't like this, we can't be friends.
More
The film makes a home in your brain and the only cure is to see it again.
More
Ted, the boy in this film doesn't seem to be an abnormal boy, but certain things piqued his curiosity in death. His subsequent experimentation with death and dangerous situations was very unsettling. His poker face expression through the worst of deeds was almost horrifying, and caused a lot of worry throughout the movie. This was a brilliant work by the director, letting it go the way it did. The solitude is presented without apology, and no shortening of lonely scenes. Who knows what anyone is capable of, in the wrong circumstances, the wrong family, the wrong relationship dynamics. This was a true gem.
More
Well.. Many people finds this movie piece, boring, slow. To me, it's a gem, wonderful! I don't really see why anyone should think it's boring. The "slow" phase of the movie is just character development.. In many of the scenes, the boy does unspeakable things that are sitter natural or common. And he pushes the limits more and more.. And makes the film more and more exciting and creepy! And the story is so very creepy, and good, thanks to excellent acting!I really love this indie film, the cinematography and acting, not to mention the director in this movie is brilliant! Who would have guessed that a comedian from "The office" was this talented and perfect for the creepy-vibe role!? The kid also nails his part! I really love this flick, recommended highly! (Try to get inn the story, and not give up... It's not boring, it's character/story development!
More
I never write reviews on here (this is the first I've done so it'll be short and sweet) but for any fan of a slow burn psychological thriller you definitely should see this. The story of a young boys transformation into a psychopathic killer is a hell of a good one, and kept my wife and I glued to our seats the whole time. All the actors do their parts well (Morse as the depressed, beaten dad was a highlight for me, although Rainn Wilson and Jared Breeze are both exceptional too) and you can actually feel for the boy as his mind starts to warp and you see why he is the way he is. We were actually meant to watch the 2016 "The Boy" but I'm glad we picked the wrong one because I feel like it was by far the better one. It's a shame that it might be overshadowed and lost
More
I gave it 5 stars, I would have went for 6 but if I consider it a horror, it has way too little to offer.The plot is smarter than I thought, has a deep level, it surely takes its time with us, but it goes there and it concludes the story in a good way. The acting was OK, not so great coming from the kid but the rest of the cast was class A. Of course the motel part, well that is more of an American thing right there, cause it's hard for others to see how that could work or be for real. You'll see what I'm talking about once you see the movie.Other aspects? Well it sure has its disturbing moments, the building towards the climax is well done, the ending is satisfying. But I would always recommend |The Good Son over this.Cheers!
More