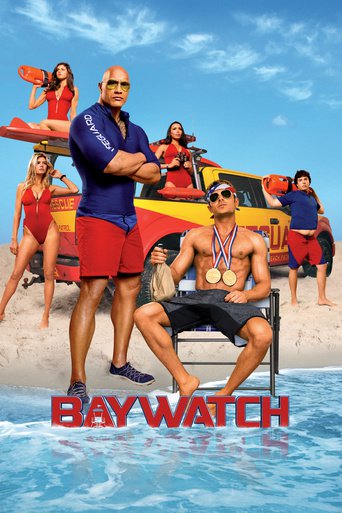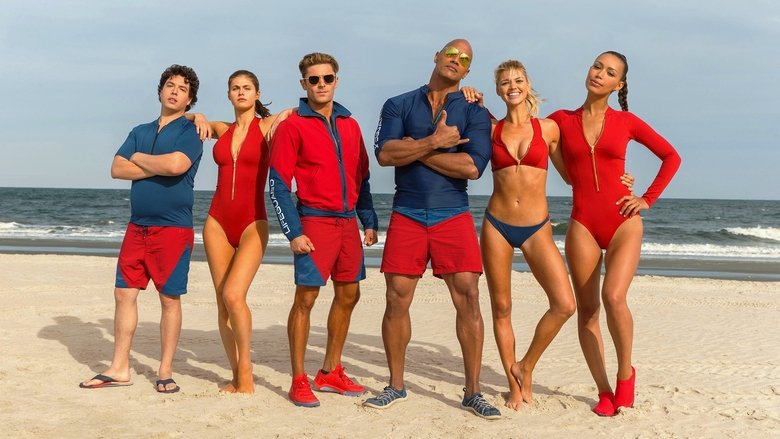 Baywatch (2017)
Devoted lifeguard Mitch Buchannon butts heads with a brash new recruit. Together, they uncover a local criminal plot that threatens the future of the Bay.
...
Watch Trailer
Cast
Similar titles
Reviews
Good films always raise compelling questions, whether the format is fiction or documentary fact.
More
The movie's neither hopeful in contrived ways, nor hopeless in different contrived ways. Somehow it manages to be wonderful
More
The movie really just wants to entertain people.
More
I say good and not great because there is few things that are making this movie not the greatest one. The jokes are funny and the main characters play really good and make their roles great. But there is few things that made this movie not 10/10. The action was 'meh' i mean, it wasn't something special, and its really underrated compare to other Dwayne Johnson movies. -1 for that.The 'fire-boat' scene was waste of time, not because i think it was boring. NO! Its looked like someone just forgot to do something and they made that like 1 day before the film had to be released. I mean the green screen looked really bad and even some YouTube videos creators made better green-screen stuff. -1 for that.I think some of the characters just didn't play so good like these 2 body guards of the Bad Mexican Girl. They like wasn't necessary and didn't do much. And they had a lot of screen time. -1 for that. Overall? Well, as i said before the movie is GOOD, but not GREAT! It's answer the 'comedy' category because the jokes were good but its not really 'big-time' movie. It's really good movie when you are just sited with couple of friends and eating slice of pizza and just wanna laugh a little bit!
More
Didn't expect much from this but really rather enjoyed it. Dwayne Johnson is always an engaging movie presence and I though zac effron was good too
More
Above expectation: entertaining and had some good laughs (love the silly humor)!
More
Mitch Buchannon (Dwayne Johnson) is a head lifeguard who is devoted to his work and takes a serious and professional approach to his job. He soon finds his patience tested when cocky gung-ho new recruit Matt Brody (Zac Efron) joins the programme and he clashes with Mitch as they have very differing attitudes to what being a lifeguard is actually about; however the 2 men find that they must work together when they learn that real estate magnate Victoria Leeds (Priyanka Chopra) is taking unethical measures in order to create a monopoly on the bay.Let's all be honest with each other here; this film never had a chance of being brilliant and anyone who was actually expecting this to be an amazing film either doesn't live in the real world or perhaps hasn't seen the original TV Series upon which this film was based on - which I can understand with younger viewers as it must be close to 20 years since Baywatch was last on TV. Having said that the film did work on a very basic level for me; the banter (mainly between Johnson and Efron is amusing - even if Efron being compared to every solo male singer or boy-band member in the last 20 years was a one-note joke it was a fairly effective joke for the most part). Sure it's a shallow film, but in some ways it's amusingly shallow as it does at least have a degree of self-awareness about it; there are a number of slow-motion scenes which are obviously an in-joke about the original TV Series (which perhaps won't work for those who haven't seen the TV Series), but for someone like me who was a teenager at the time and remembers the TV series I did find some of these references to be quite funny.Although there is a plot here, it is rather weak and with all the focus being on the cast members perfectly toned bodies or wonderful breasts - like Efron himself I found Daddario's assets something of a distraction, and I also thought that Kelly Rohrbach was pretty hot as well. But this forms part of a problem in the fact that these are the things that you remember about the film and the story takes second place and almost feels inconsequential. Like I say it is the fairly amusing banter between Johnson and Efron that prevents me from completely hating this film.The acting is pretty much as bad as could be expected with, rather unsurprisingly, the 2 people in the film who seemingly haven't been selected for their looks (Johnson and Bass) giving the most engaging performances and it is these 2 actors that come across as being the most believable and 'real' people out of the cast. Efron isn't very good when he's on his own and only works well when he plays off against Johnson. Daddario and Rohrbach are both hot, but they are fairly vapid characters who add very little (apart from the obvious) and the same extends to Hadera who I felt could have been used better. There are a couple of lazy and rather meaningless cameos from ex-stars of the TV Series which add nothing to the film (which strikes as desperation from the producers and with Johnson being one of the producers I thing he should hang his head in shame). I get that the film isn't meant to be taken seriously and I liked the way it made fun of itself a bit, but there's this underlying feeling that Baywatch the film is far too in love with itself and for me this took some of the enjoyment away from my overall viewing experience.
More